• the best classics, to NOW • with the most appropriate, tasteful & FUN music
for mixed groups of ALL ages! • We do ALL of these artists, & more!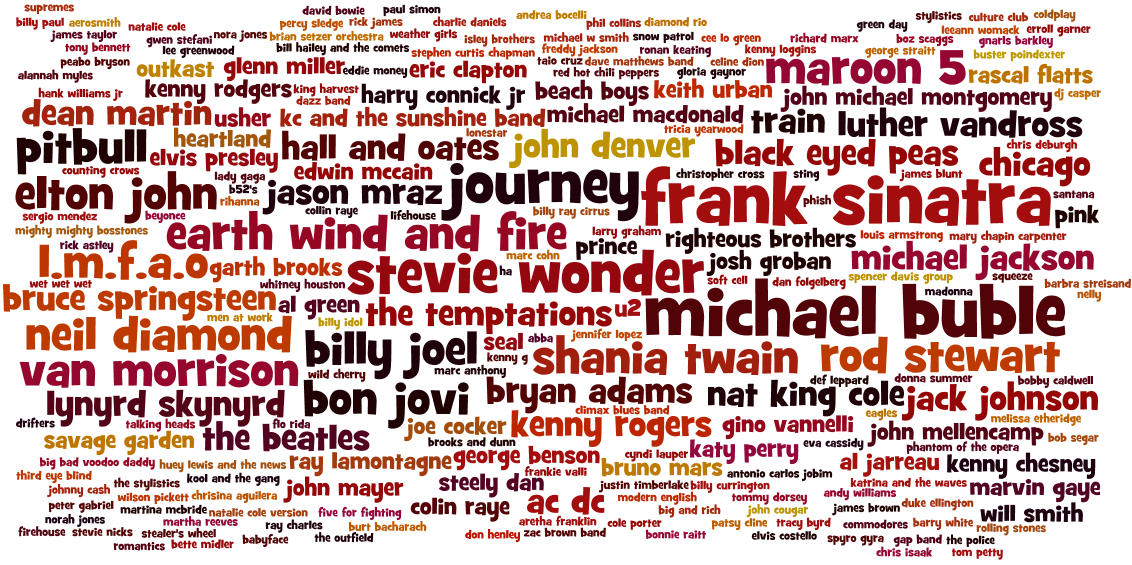 You'll also have your own private access to our seachable music database
& also have guest request system where your guests can
request songs (if you want) BEFORE your event!
Visit our Video & Audio samples page
• I do not post my song list online, as it is updated VERY frequently...

Contact Us to check on your favorite song and
to make sure YOUR date is available!
call us 24/7: (888) 4JP-BAND • (888) 457-2263
all contents © - John Parker Enterprises - www.johnparker.com
John Parker Band™ is a duly registered trademark
with the United States Patent & Trademark Office
- All rights reserved.